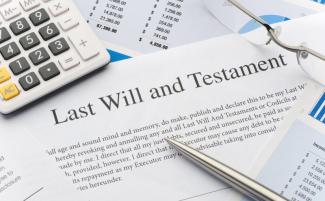 Carefully consider responsibilities before becoming an executor  
Overseeing the final wishes of a trusted friend or family member feels like an honor, and it is.  However, before you accept the role of executor of a trust or estate, make sure you understand the responsibility you are accepting.  
Protect yourself up-front
Before agreeing to accept the executor role, you might ask to see the will or trust documents to ensure that there aren't any obvious issues that could cause discord among the heirs and to see that the assets of the estate or trust are clearly identified.  Additionally, an alternate executor should be named in the documents in the event you can't fulfill the duties of executor when the time comes.
Understand the time commitment
The typical estate takes about 16 months to settle and requires 570 hours of effort; estates worth $5 million or more typically take 42 months to settle and 1,167 hours to complete[1].  Some of the work can be hired out to professionals—attorneys, accountants and a financial advisory firm like Cranbrook Wealth—but the executor still has to act as the fiduciary who must ensure beneficiaries' interests come first.  Though you could be compensated for your time by the assets of the trust or estate, the substantial time commitment should be carefully considered.
Be prepared for disputes 
A death in the family, compounded by the sale of cherished properties or sentimental items, can test the goodwill of even the most harmonious families.  Add in a (perhaps unequal) division of monetary assets, and heirs may turn their frustration on the executor.  Keeping a level head and staying above the fray is critical, so think ahead about how you might handle the conflicts that executing the trust or estate may bring.
If you're considering accepting the role of executor of an estate or trust, or you're contemplating the qualities of a suitable choice for your own estate or trust, contact a Cranbrook Wealth investment professional for help clarifying the decision.  
---
[1] https://www.estateexec.com/Docs/General_Statistics