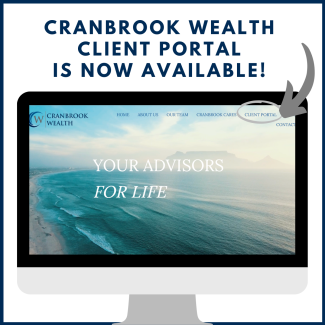 Gain additional portfolio insights with new Cranbrook Wealth Client Portal
Cranbrook Wealth is committed to client communication and transparency, which is why we are pleased to offer our clients an additional way to access portfolio insights: our Cranbrook Wealth Client Portal.  
Our third-party custodian, Fidelity Investments, offers a secure way to view your asset holdings, confirm your account balances, etc.  However, its robust reporting structure can be overwhelming to some users and does not aggregate your total portfolio. Our portal offers our clients an additional way to view net investment returns across the broad portfolio, gives simple year-over-year return comparisons to benchmark indices, and includes a secure virtual vault to store important items like tax returns, estate and trust documents, and legal agreements for those clients that are interested in that option.  
Early users of the tool have appreciated its simple interface and portfolio aggregation abilities.  If you'd like access to your custom dashboard, contact your Cranbrook Wealth investment professional for your secure log-in and password.