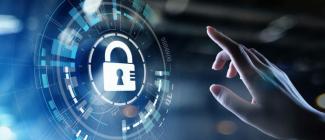 Comprehensive, layered protection is key to Cranbrook Wealth's cybersecurity commitment
Data breaches. Ransomware. Spoofing. Phishing. Identity theft. Bot attacks. Wire fraud. 
Protecting our clients' valuable information and assets from cybersecurity threats like those listed above is paramount to our business operations.  To ensure there are no gaps, we employ a heavily layered approach, using sophisticated third-party technologies and in-house best practices, to make sure our clients' accounts are well secured.  
Electronic and phone communications, data storage and computer servers are monitored in real-time by our multiple security providers.  Additionally, our relationship with custodian Fidelity Investments provides a best-in-class layer of data and asset security for our clients, including a Customer Protection Guarantee which reimburses clients for losses from unauthorized activity in covered accounts occurring through no fault of their own.  Our cyber insurance policy provides resources to identify and cure a potential cyber breach, recover data, notify clients, resolve a ransomware attack, and prevent general business interruption, among other safeguards.
Hackers and those that commit cybercrimes are becoming more sophisticated, but we understand the importance of protecting your sensitive data and financial assets from cybertheft. To learn more about our commitment to your security, contact your Cranbrook Wealth investment professional.